Please see following link for the information we have received from each Jurisdiction regarding their planned National Police Remembrance Day services to be held on Friday, 29 September 2023: Service Details
If you wish for further information, please check with your state/territory police organisation.
We will continue to update our details with information as we receive it from the jurisdictions.
Live streaming will again be available – NPRD 2023 live stream link.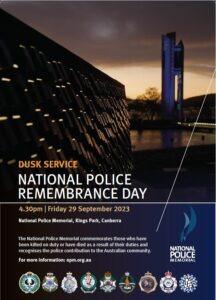 ~ We will remember ~